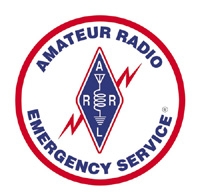 The Gaston County Amateur Radio Emergency Service (ARES) meets at 7:00 PM tomorrow, 10/13/16 at the Gaston County Emergency Operations Center, located at 615 N. Highland Street, Gastonia, North Carolina.
The Gaston County ARES is made up of amateur radio operators from around Gaston County who volunteer their time for communications duty in service to the public when emergencies arise, providing vital communications when no others are available. The Gaston County ARES works closely with Gaston County Emergency Management and with several other agencies, (Red Cross, National Weather Service, FEMA, and local government officials) to assure the safety and welfare of the citizens of Gaston County should an emergency occur. Most Gaston County ARES members are FEMA certified for state deployment  and are in the NC AUXCOMM database.
The Gaston County ARES was officially organized in February 2001, with members devoting their time and resources in establishing an organization that would help with local, state and national emergency communications plans.
If you are interested in joining the Gaston County ARES, please contact the Emergency Coordinator, Bill Stevenson, AJ4JZ, by leaving a comment below.